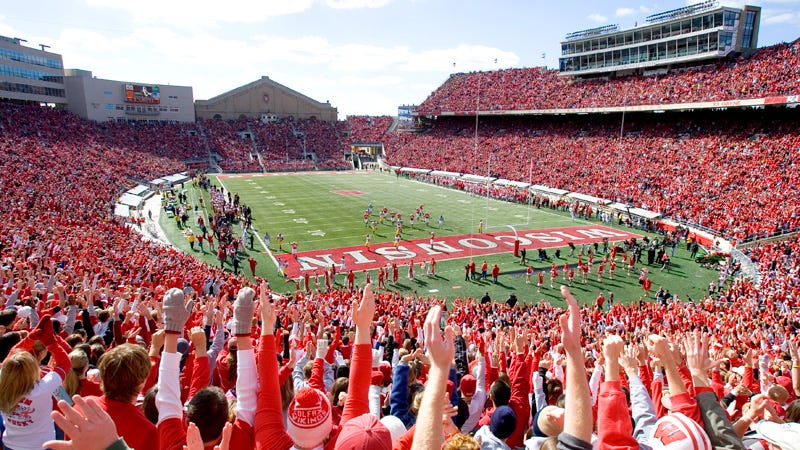 They have no chance at a national championship this year, but the Wisconsin Badgers are a very interesting team if you've been smart enough to ride them to payout after payout this year. The Badgers are the only team undefeated against the spread.
Via VegasInsider's against the spread rankings, the 24th ranked Badgers have turned their 7-2 record into 8-0-1 against the spread this year. Alabama, meanwhile, sits at a measly 5-3 against the number. Take that, Saban!
When asking why Wisconsin has been so successful against the spread, the fact that they've lost their two games by a combined nine points helps. Their ball control, run-heavy offense lends to keeping games close, especially games that they are supposed to lose by substantial margins. Their seven point loss at number four Ohio State this season is a great example of this.
In their seven wins, zero have come by less than ten points.
If the Badgers take care of business and cover against unranked Indiana, Minnesota and Penn State, they won't play for a BCS championship, but they can win the ATS championship, which isn't a real thing. It's still pretty cool, though.