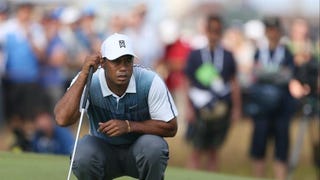 Tiger Woods, a man once found to be a rather high profile philanderer, finished in 69th place after the final round of the British Open today.
You see, this is humorous, because 69 is also the name of a sexual position in which two people perform oral sex on one another simultaneously. It is also, presumably, an act which Tiger Woods performed on one or more of his mistresses during his period of infidelity against former wife Elin Nordegren.
Indeed, Tiger Woods finishing in 69th place at the British Open is a humorous happening.