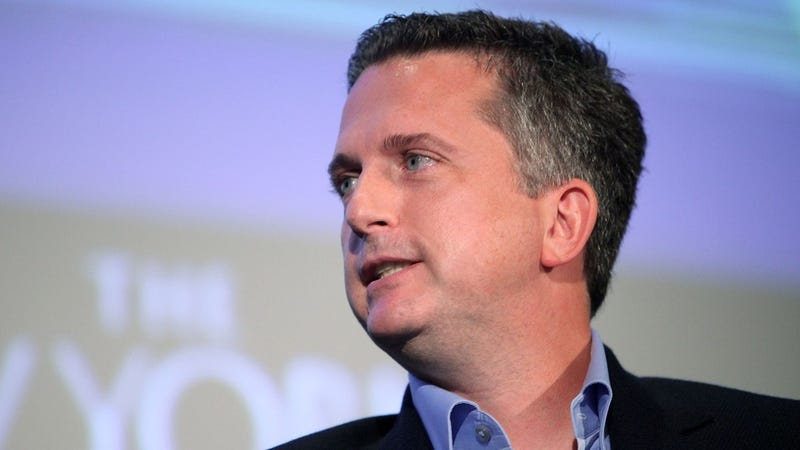 When we last left Bill Simmons, the guy who singlehandedly made NBA Countdown the whitest show on television since Saved By The Bell, he was changing the rules to fantasy football, missing the Nick Foles bandwagon, and totes reverse jinxing the Patriots because jinxes are a real thing.
This week, Simmons has decided to hide his picks and instead abbreviated them. Less work for me, I guess! Here we go.
RAVENS (+1.5) over Bengals
FALCONS (+6) over Seahawks
Feels like Kitchen Sink Games for Atlanta/Baltimore.
These feel more like Toilet Games for me, because the two teams he picked are complete shit. I guess both involve some type of plumbing, so he's close enough.
Lions (PK) over BEARS
The greatest month in Detroit Lions history continues.
Other contenders for the greatest month in Detroit Lions history:
Those months where the whole team didn't die of cholera
Those months Barry Sanders played for us
The pre and post-Millen months
PACKERS (-1) over Eagles
But seriously … nobody believes in you, Green Bay.
By using his "Nobody Believes In Us" Theory on Green Bay, Bill Simmons continues to not believe in Nick Foles, who threw seven touchdowns in three quarters last week. Nick Foles is the real "Nobody Believes In Us Kitchen Sink Reverse Jinx" champion of the world.
Raiders (+7.5) over GIANTS
I feel like the Giants lose this specific game twice a year.
The Giants actually only play the Raiders once every four years.
Rams (+9.5) over COLTS
Who's up for another Andrew Luck comeback win?
"Me! Me!"
—Rams fans who are praying for the Colts not to win by 40
Bills (+3) over STEELERS
(Shhhhhhh … here come the Bills … shhhhhhhhh …)

(steps onto squeaky floorboard, wakes the Bills up, Bill Simmons hits me with a chair)
CARDS (-2.5) over Texans
It's a tribute to everyone's collective fear of Carson Palmer that this line is so low.
I thought it was more of a collective fear of Case Keenum and Wade Phillips running a football team in real life. My bad.
CHARGERS (+7) over Broncos
Cowboys (+7) over SAINTS
Too many points … right?
NO. NOT TOO MANY POINTS. The Chargers just lost to the pathetic Washington Football Team and the Saints have covered approximately nine hundred straight games at home. Not to mention the Cowboys nearly blew a home game to the goddamn Vikings last week. How is one touchdown too many points for either of these games?
BUCS (+3) over Dolphins
The Distraction Bowl! I'm already excited for Mike Tirico's superduper-serious voice.
Greg Schiano plus three is still 900 points worse than any other NFL team.