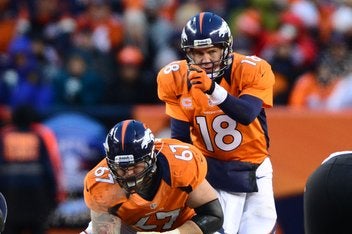 It's pretty well known that big favorites are unreliable at best in the NFL. Today, however, was the day of the double digit favorite in the NFL, as all three games with spreads of ten points or more were covered by the favorite.
San Francisco destroyed Jacksonville, New Orleans covered against Buffalo, and Denver beat the number against Washington in games with spreads of 16, 10.5, and 10, respectively.
In fact, the only game with a spread of six points or more to be covered by the underdog in Week 8 was the Cleveland/Kansas City game in which the Browns covered a seven point spread.
What does this mean? Well, for one, it means that my Week Eight picks were a train wreck. Other than that, it means that bookmakers did a great job of setting lines high enough to get some of their bettors to predict covers that never came, while the majority of those who bet on these games (in presumably smaller dollar amounts) reaped the benefits.