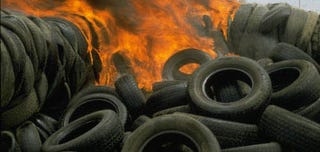 We've covered how much fun Bovada can be in coming up with prop bets. Now they are offering you the opportunity to bet on the continued failure of the Tampa Bay Buccaneers and Jacksonville Jaguars.
That's right, two teams that have won zero combined games in fourteen tries are at even odds to win fewer than five games. In looking at the remaining schedules of these teams, that looks like a very winnable bet.
Tampa has three games left against teams with losing records (Atlanta, Buffalo, St. Louis), with those three opponents all still looking way better than the Bucs to at this point. If this prop is going to hit the over, Jacksonville will have to be the team to push it there. The Jags have SEVEN games left with teams that are currently below .500 (Tennessee twice, Houston twice, Cleveland, Buffalo, Arizona). But are the Jags good enough to beat teams that, while they are not good, have won infinitely more games than they have?
While the second half of Jacksonville's season would make me nervous, getting even odds on two winless teams continuing to not win is too juicy to pass up on. I wouldn't be surprised if Greg Schiano put his salary on this, just to build himself a nice fund to make it through his inevitable unemployment.